The first kitesurfing center to open in the Southern Red Sea in 1998, kitesurfing in Wadi Lahami Kitesurfing Center is like no other experience. A secluded bay surrounded by natural wonders, it surely provides an amazing backdrop and unforgettable kiting memories.
While some of the more well-known spots have become overcrowded, our center remains intimate and welcoming with no shortage of space on the water. The bay is large but quiet and private with a sandy bottomed lagoon directly in front of the beach, ideal for launching and landing kites. Beginner kite surfers will appreciate the ease of access into the protected lagoon, while advanced riders will love the wind conditions and larger platform stretching into the sea allowing them to progress more and land those tricks. Kite excursions to outer reefs and islands in the area are also available. Our center offers lessons with IKO certified instructors in a warm and friendly vibe, and is fully equipped with the top quality gear used during lessons and also available for renting.
Wadi Lahami is a beautiful bay located 10km South of Hamata in Egypt's Deep South, around 393km south of Hurghada Airport and 180km south of Marsa Alam Airport.
Known for its abundance of marine life, Wadi Lahami is home to the famous reefs of the Fury Shoals which have attracted divers from all over the world with their magnificent hard corals. Snorkeling with dolphins is also a very popular recreational activity.
Its mangrove trees have also sheltered many bird species such as herons, spoonbills, sooty falcons and even flamingos on occasion making it one of the top spots for birdwatching.
A naturally stunning location, Wadi Lahami is the ideal spot for kitesurfing with perfect flat water, soft sand and a privacy that creates a magical cosy vibe.
More and more kiters and windsurfers are choosing the Southern Red Sea as their preferred destination with its constant wind and sandy lagoons.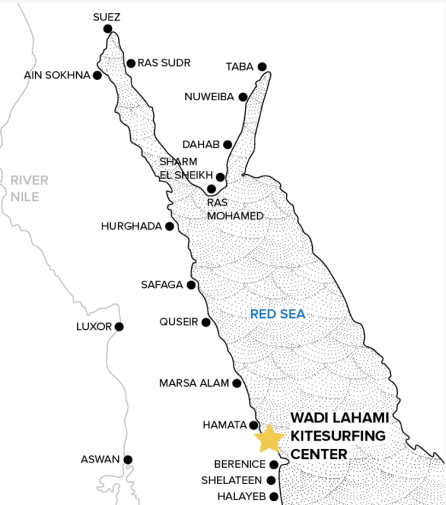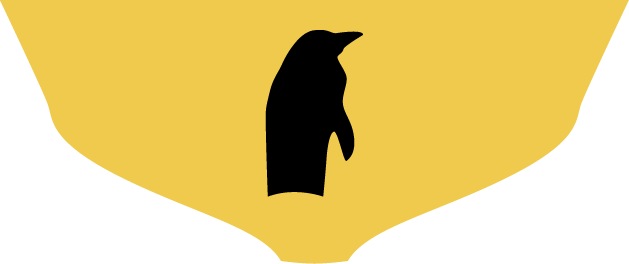 At our center is the Yellow Penguin bar offering soft drinks, diet drinks, filter coffee, all sorts of tea, wine and most importantly always cold beer! We also have a cosy fire pit to huddle around and relax after a long day of kiting.